Anda mau menikah ?
Pernikahan sudah di depan mata, pengalaman saya yakni memiliki perasaan antara senang sekaligus panik yang meliputi saya dan pacar sebagai calon pengantin dan juga orang tua. Apa saja yang masih harus dilakukan sepekan menjelang hari besar Anda?
Will You get married?
Marriage is in sight, my experience which has the feeling between happy and panic happened to me and my girlfriend as the bride and happened to my parents. What remains  done a week before your big day?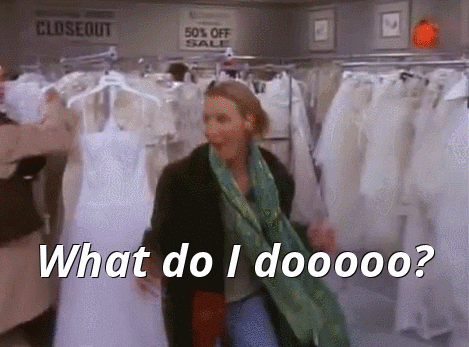 Menikah itu menakutkan ?
Sebenarnya sangat sederhana yakni mulailah mengurangi peran Anda secara drastis dalam mengurus pernikahanmu itu. Delegasikan tugas-tugas Anda pada keluarga atau sahabat yang bisa dipercaya yang diawali dengan rapat antara keluarga. Seandainya Anda memilih menggunakan jasa wedding organizer, maka rencana-rencana acara Anda akan dipercayakan sepenuhnya kepada mereka dan pihak wedding organizer akan memberikan paket pernikahan sesuai budget yang dimiliki. Anda tak mungkin membebani diri Anda dengan berbagai hal, lepaskanlah beban satu-satu agar semakin fokus untuk mempersiapkan diri menjelang nikah. Atur meeting terakhir, sepekan sebelum hari H. Pastikan segala detail dan follow up sudah diserahkan kepada wedding organizer atau orang yang Anda percaya. Setelah itu, usahakan lagi tak terlalu ikut campur dalam persiapan pernikahan secara detail.
Is Getting married  scary?
Actually very simple thing to do which began by  reducing your role in arranging the marriage drastically. Delegate tasks to family or friends that you trust by a simply meeting with families. If you prefer to choose  the services of wedding organizer, then plans your event that  entrusted entirely to them and the wedding organizer will offer wedding packages suit to your budget. You don't have to overload yourself with a variety of things, remove the matters one by one to get more focus on your marriage. Set the last meeting, a week before the H. Ensure all details and follow-up submitted to the wedding organizer or someone you trust. After that, just not to interfere in the marriage preparation in detail.
"Pacaran kok sampai lima tahun, Pacaran atau kredit mobil ? (anonim)

"Dating how comes so long till five years, is that dating or a car loan? (Anonymous)
Ketut Rudi (from many sources)